Status
Season:
Month:
Weather:
63rd HG Champion: Cricket Antoinette, District Two
64th Activity Check Soon
Ceci the Cbox
CBOX RULES



•The cBox is a privilege. If there is any abuse of the fact that we have live chat, we will remove the cBox.
•No fighting. Please keep that to private messages.
•Discussion of religious topics is prohibited.
•Spam will result in a warning.
•Keep the language to PG13.
•No advertising allowed! Keep that to the Advertising board. •Attention members: No whips of a kinky nature allowed in cbox. Thank you.
63rd Victor


credit to the incomparable izoe

Monthly Spotlights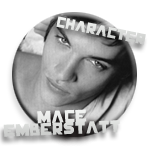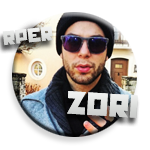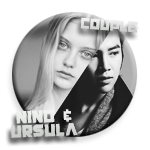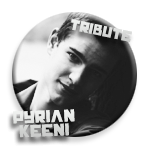 credit to the incomparable izoe



Credits

The Hunger Games by Suzanne Collins.
This website created by Lulu
Site skins, graphics by Lulu and Aya
Posts and characters belong to their respective owners.

<! -- ***NOTE*** Place any extra added side tables above this line // -->
If you would like to create a character without using the provided form, post a blank new thread with the form (you do not need to fill it out), reply to the thread (this is where your character's post will be) and delete the first post.
[ Forum Rules | District Industries | Character Form/Template ]  
The Rules
Article I. Expectations of Behavior.
[blockquote]i. This site maintains a PG-13 rating, mostly in regards to violent and profane content. Swearing is tolerated in moderation; sexually explicit material is not.
ii. Harassment of any member on the basis of race, age, gender, sexual orientation, religion, political stance, or the etcetera will not be tolerated.
iii. Members are expected to remain civil while in public. Fighting on threads or in the CBox is prohibited. If you have an issue with another member, send them a private message rather than confront them on the CBox.
iv. Plagiarism of any kind is not tolerated and will result in a forum ban.
v. Lying, sockpuppeting, or otherwise attempting to deceive the membership of the site with malicious intent (as per administrative discretion) may result in ostracism from the forum, with or without a permanent ban.
vi. Given the nature of this site as an RPG, members are expected to adhere to the basic rules of spelling and grammar. Chatspeak is strongly discouraged. Any members feeling that their skills in these areas are lacking may contact an RP Tutor.
vii. Any content, be it an image, post, link, or etc, may be removed without warning and/or notification at the discretion of the staff if it is found to be vulgar, offensive, or generally detracting from the appearance of the site.
viii. Advertisement is to be contained to the advertising board only, meaning no PMs, no emails, no new threads in other places, etc.[/blockquote]
Article II. Staff Members and Roleplaying Tutors
[blockquote]i. It is the duty of staff members to assist the membership and keep the site running smoothly; however, this does not mean they must wait on each member hand and foot, or comply with members' demands. Please be respectful when asking questions or favors.
ii. Regular members may apply for a position on the staff ONLY during designated staff search periods. Do not message any of the staff requesting to be hired. There are no application periods for Roleplaying Tutors, as they are invited privately.
iii. Any member feeling abused, mistreated, or otherwise placed at a disadvantage by a staff member who is abusing their power should send a private message to Lulu, Aya, or Wolf Tears to file a complaint.
[blockquote]subsection A. Duties and Expectations of Staff
i. Administrator — In charge of the smooth operation of the forum and managing the rest of the staff, as well as the various odd jobs that are necessary for the forum to operate.
ii. Global Moderator — Handles moderator functions, in charge of managing the moderators, performs duties of administrator, and occasionally manages the Hunger Games.
ii.a. Global Mod/Coder — Additionally is in charge of the forum's coding, handling the "of the Month" polls, and occasionally the Hunger Games themselves.
iii. Moderators — Handle member complaints regarding IC behavior, scout threads for exemplary RPing and rule violations alike, enforce the rules in the OOC Boards and Cbox, Report serious problems to the rest of the staff, Critique/Accept character applications.
iv. Advertiser — Manage affiliations with other sites, post advertisements on other forums, update master list of advertisements, Critique/Accept character applications.
v. Librarians — Maintain order in lists, update the face claim thread, update the character directory, Critique/Accept character applications.
vi. Head Roleplaying Tutor — Manage the Roleplaying Tutors, fulfill duties of regular RP Tutors, look for members in need of tutoring, maintain RP Tutoring boards, Critique/Accept character applications.
vii. RP Tutors — Helpfully respond to threads in the RP Tutoring boards, occasionally create RP Guides, Critique/Accept character applications.
[/blockquote][/blockquote]
Article III. Characters
[blockquote]i. Characters must be submitted by creating a new thread in the [link=http://thehungergamesrpg.proboards.com/index.cgi?board=bio]Character Creation forum[/link].
ii. All characters must be accepted by a staff member before they may be used.
iii. Characters without the codeword will not be accepted.
iv. Characters are not required to adhere to the template; however, a sufficient amount of content addressing each section of information must be present.
v. Characters must adhere to the length requirement: two paragraphs are expected for appearance, three for personality, and three for history.
vi. Flawless characters, particularly Mary Sues and Gary Stus, are most likely not going to be accepted.
vii. Do not argue with the staff member who is reviewing your bio. Being courteous and making the changes they ask is the quickest way to get your character accepted most quickly.
viii. There is no limit to the number of characters owned by one person; however, try to maintain a reasonable activity level for each of them.
ix. There is a chance that characters won't be added to the sidebar directory automatically. If this is the case, members should notify the Librarians of any changes that need to occur.
x. All births, deaths, and marriages should be reported to the Librarians, in order to update the Directory. The specifics regarding births, deaths, and marriages may be left to the owners of the characters involved, so long as no site rules are being violated.
xi. Members are allowed to claim celebrities as play-bys (or face claims) for their characters, and should follow the guidelines on the actual [link=http://thehungergamesrpg.proboards.com/index.cgi?board=info&action=display&thread=6581&page=1]Face Claim thread.[/link]
xii. Cannon characters and relations to cannon characters are prohibited.
xiii. The codeword for creating a character consists of the combination of several underlined letters found throughout the rules. There is one letter per section, and they should be arranged in order.[/blockquote]
Article IV. Roleplaying
[blockquote]i. Roleplaying with characters who have not been accepted is prohibited.
ii. Chatspeak is prohibited in-character. No exceptions.
iii. A minimum of one good-length paragraph is expected for each response. More is preferable.
iv. Controlling someone else's character (powerplaying) is expressly forbidden. This ranges from shaking their hand without them offering it to making their character say something or perform an action.
v. Godmodding is likewise prohibited. Your character is not invincible.
vi. It is permissible for characters to be in as many threads as they would like, unless they are tributes in the Hunger Games.
vii. Threads should not be comprised of multiple posts that are only OOC notes. Use the private messaging system instead of the thread.
viii. Thread-jumping (posting on someone else's thread) is prohibited. Please be sure to ask permission before entering anyone else's thread.[/blockquote]
Article V. Plots
[blockquote]i. Random events may affect individual districts, regions, or the entire forum, and may involve anything that the staff has come up with.
ii. Members are encouraged to participate in these random events as they may occur.
iii. If you feel as though a Surprise or Disaster is unfair to you or your character specifically, please contact an administrator.
[blockquote]subsection A. Detention Center
i. Members may receive a PM from a staff member saying that their character has received a sentence to a certain amount of time (or number of complete threads) in the detention center for a certain crime they have committed in character.
ii. Members are expected to serve their full sentences.
iii. A character in the Detention Center is not allowed to continue any RPs they had in the other boards until their sentence is up.
iv. If a member's character is Reaped while in the detention center, they will still be allowed to participate in the Games.
v. Characters will only be forced to become Avoxes for the most serious of crimes, at staff discretion.
vi. Avoxes will not be allowed to return to their districts, and will be instead sent to the Capitol.
vii. If you do not think your character deserves to be made into an Avox, you may send in an appeal to the staff, and we will consider your request.
viii. Peacekeeper characters will be subjected to a much higher standard in terms of bio application, previous behavior, and RP quality.
ix. You may report a person for breaking the law at this page.
x. Just because a character has been reported for a crime does not mean that they will be convicted for it.[/blockquote][blockquote]subsection B. Hunger Games
i. The Hunger Games occur about three times per year and span about three months, with a one month break in between.
ii. Characters must be submitted in the pre-Hunger Games activity check to be considered eligible to become a tribute.
iii. Only one tribute per person per Hunger Games.
iv. Volunteering is first-come, first-serve, and takes place after the allotted activity check time.
v. Please refer to the Current Hunger Games Rules for a more detailed explanation of how the Hunger Games are run.[/blockquote][/blockquote]

District 1 - Clearly the wealthiest of all districts, there are a handful of residents who don't need to work. However for the rest of the population, their line of work is in luxury items for the Capitol. Children in this district are typically expected to go through training to become Careers.
District 2 - After the industry change, many workers are now in stone mining. There are still traces of the medical industry in the district, but obvious evidence that the district had once specialized in medicine has been moved or suppressed by the miners. District 2 is also the base for Peacekeepers, the brutality coming from years of training for the Careers.
District 3 - District Three is easily the most polluted of the districts due to the amount of high technology workings in that district. The products that they create are always destined for the Capitol or the workings of the Capitol. Due to the high and wealthy rank of buyers, District Three is far from poor but not quite advanced as thought to be.
District 4 - The only coastal District, Four knows the advantage its location gives it and has used it well to become one of the primary food production Districts. Citizens here are renowned for their skill in gathering seafood, from fish to scallops. As with any other District, nearly all of the catch is taken to the Capitol to be redistributed (mostly to Capitolites, of course), but they always have enough left over for the health of the population as a whole. Partly as a result, Four is the lowest District known for its Careers, who despite being poorer than their One and Two counterparts have proven themselves just as deadly.
District 5 - After a surprise discovery of oil in District Five, the rigs and refineries came out and the ranches that used to populate the district were reduced to small patches of area that had not been completely contaminated by the polluted air. The oil has proven to be better for the economy than farming, therefore leaving the residents the option of taking up this industry or moving.
District 6 - District Six is home to the brains of Panem. Though rarely rich, the people here are also rarely poor, for their work with medicines, aerodynamics, and everything else scientific leaves them famed- and needed- by all of the country, Districts and Capitol alike. If any kind of physics-, biology-, or chemistry-related problem needs a solution, Six is generally consulted directly after or even alongside the Capitol's own scientists, and their medics are rumored to be even better than the Capitol's.
District 7 - Like those of many other Districts, the denizens of District Seven make good use of their natural surroundings- in this case, the nation's most dense and expansive forests- to carve out their place in Panem's ever-efficient economy. Nearly all wood products, be it raw lumber or the softest of paper, originate here, and outside of the Capitol there is no place in Panem with finer architects.
District 8 - Grateful for the wool jacket that keeps you from freezing during Panem's winters? Thank the people of District Eight, whose lives generally revolve around the creation of textiles. From harvesting the materials (cotton, wool, fur, you name it), to refining them into thread or hide, to sewing the whole sock or blanket or shirt together, Eight's denizens are undoubtedly the masters of their trade. Unfortunately for them, it's not a particularly rich business, and they face fierce economic competition from fancier Capitol garments, leaving most of the citizens fairly poor.
District 9 - District Nine used to be comprised of Panem's hunters, who trapped or shot down food for the Capitol (and, to a lesser extent, themselves). Now, however, the hunting forests have been closed off to almost everyone, and various factories and refineries have sprung up across much of what remains of Nine's territory as the people scramble to support themselves. Where once venison was stored and smoked, raw materials from elsewhere in Panem are being made into plastics, gels, soaps, metalworking, and so forth, and it is these things that Nine has become known for- although they are not things that have made their makers rich.
District 10 - Though once more intellectual, District Ten is the ranching, farming, and breeding center of Panem. Citizens here work in close correlation with their neighbors in District Eleven, helping each other with agricultural technologies and systems so that both can meet their food quotas for the Capitol and still have enough left over for themselves. Citizens here aren't exactly wealthy enough to import food from District Four, after all.
District 11 - The other half of Panem's agricultural industry, District Eleven handles all of the farming. Its vast territory, probably the biggest in Panem, has only the occasional city or town and is mostly covered with orchards, fields, and other places where plants can be grown in the necessary quantities to pay the Capitol and still manage to feed the District. Easily one of the poorest Districts, Eleven is ragged even in the richest of areas (even their Town Square has the feel of being run-down), and despite being surrounded by food the people here are often hungry.
District 12 - However bad the other Districts have it, not one is as poor as District Twelve. The second mining district, Twelve is responsible for dragging coal from the mountains. It's dangerous work- no one may go into the mines until they're eighteen- and offers little money, especially since most of the haul is seized by the Capitol. On the bright side, there's enough coal for fires that people don't generally freeze to death in the winter, but that's not much consolation when people drop off of starvation right and left. Very few are rich here, and those that aren't must scrape and struggle to get by.
[b]Name[/b]: The name or nickname of your character.
[b]Age[/b]: Bear in mind that any age 12-18 from a district may be selected for the Reaping and may be killed.
[b]Gender[/b]:
[b]District/Area[/b]: {District 1|District 2|District 3|District 4|District 5|District 6|District 7|District 8|District 9|District 10|District 11|District 12|The Capitol|Wanderer|Avox}
[b]Appearance[/b]: [blockquote]
What does your character look like? Are they tall or short? Skinny or big? Tan? What color hair do they have? Please be as specific as possible when filling out this form. Put in as much information as you think is necessary.
[/blockquote]
[b]Personality[/b]: [blockquote]
What is your character like? What traits show through? Try to be specific.
[/blockquote]
[b]History[/b]: [blockquote]
Please give as much information as possible on the background of your character. Tell about their family, their childhood, their career, or whatever else you can think up, but please keep it realistic.
[/blockquote]
[b]Codeword[/b]:
[b]Comments/Other[/b]: [blockquote]
If you have anything else to say or add, this is the space to do so. If you have nothing, leave it blank.
[/blockquote]


Hunger Games: The RPG :: Character :: Character Creation (1 Viewing)
Sub-Boards
Topics
Posts
Last Post
63rd Tributes - 1 Viewing
Herein you can find the biographies of the 63rd Games tributes
Moderators: Lulu, Senec[aya] Crane, Thundy, Wolf Tears
23
73
on Jan 10, 2013, 2:07am
by Zoë
in :: MEELA BIRDBROOK :: ...
Peacekeepers
Accepted Peacekeeper bios will go here. Respect these, Panem, because they will be watching you.
Moderators: Zoë, baby daddy, Rook, Tattletale, Stare, Heir to the Iron Throne [Ro]
28
91
on May 8, 2013, 11:27am
by Sapphira Lily [Saph]
in Abraham Warsaw Forsyth...
Capitol Characters
Any accepted characters from the Capitol will be moved here.
Moderators: Zoë, baby daddy, Rook, Tattletale, Stare, Heir to the Iron Throne [Ro]
95
311
on Apr 27, 2013, 7:20pm
by Sapphira Lily [Saph]
in Leonie Himmel, The Cap...
Upper District Characters - 2 Viewing
Any accepted characters from Districts 1, 2, and 3 will be moved here.
Moderators: Zoë, baby daddy, Rook, Tattletale, Stare, Heir to the Iron Throne [Ro]
705
2,373
on Sept 7, 2011, 10:46pm
by Kaytorade
in Cricket Antoinette, Di...
Upper Middle District Characters - 3 Viewing
Any accepted characters from Districts 4, 5, and 6 will be moved here.
Moderators: Zoë, baby daddy, Rook, Tattletale, Stare, Heir to the Iron Throne [Ro]
541
1,802
Yesterday at 11:27am
by Sapphira Lily [Saph]
in Virgil Welsh (District...
Lower Middle District Characters - 2 Viewing
Any accepted characters from Districts 7, 8, and 9 will be moved here.
Moderators: Zoë, baby daddy, Rook, Tattletale, Stare, Heir to the Iron Throne [Ro]
415
1,371
on May 19, 2013, 12:03pm
by Sapphira Lily [Saph]
in Anna Fletcher [D7]
Lower District Characters
Any accepted characters from districts 10, 11, and 12 will be moved here.
Moderators: Zoë, baby daddy, Rook, Tattletale, Stare, Heir to the Iron Throne [Ro]
544
1,853
Yesterday at 11:33am
by Sapphira Lily [Saph]
in Juniper Ceallach, 12
District Thirteen Characters - 1 Viewing
Any accepted characters from the underground District 13 will be moved here.
Moderators: Zoë, baby daddy, Rook, Tattletale, Stare, Heir to the Iron Throne [Ro]
56
194
on Mar 27, 2013, 8:45pm
by Thundy
in Malcolm "Mal" Ganondor...
Wanderers/Avoxes
Any accepted wanderer or avox characters will be moved here.
Moderators: Zoë, baby daddy, Rook, Tattletale, Stare, Heir to the Iron Throne [Ro]
61
200
on May 16, 2013, 3:49pm
by Kaytorade
in Rum Tum Tugger, Wander...
Extended WIP
For all those characters who have been put on WIP since one month ago. When you complete your app, make sure to alert a staff member to move/accept it for you. Extended WIP apps are moved to Archived Characters after an extended amount of time.
Moderators: Zoë, baby daddy, Rook, Tattletale, Stare, Heir to the Iron Throne [Ro]
137
221
on Apr 18, 2013, 9:32am
by Tattletale
in Ariadne Chautin -- Dis...
Archived Characters - 1 Viewing
All characters that have been waiting for over a month for something to be fixed before they can be accepted will be placed here. If you would like your character back, please PM a staff member to move it for you.
Moderators: Zoë, baby daddy, Rook, Tattletale, Stare, Heir to the Iron Throne [Ro]
1,415
2,925
on Apr 18, 2013, 9:51pm
by Sapphira Lily [Saph]
in Pearl Nightshade D1
| | |
| --- | --- |
| Page 1 of 2 » Jump to page Go | |

Subject
Started by
Replies
Views
Last Post
Announcement: Staff Search #12
[ Pages: 1, 2 ]
Lulu
21
461
Yesterday at 11:30pm
by Flicker [Ƙirɘ]
Announcement: Wikithon II
[ Pages: 1, 2 ]
Senec[aya] Crane
20
555
May 14, 2013, 12:52pm
by Exams!Onyx
Announcement: HGRPG Wiki
Senec[aya] Crane
2
526
Apr 15, 2013, 6:17pm
by Verbal
Announcement: RE: Using Other People's Templates
Lulu
0
362
Feb 10, 2013, 11:09pm
by Lulu
Announcement: Open Threads
Senec[aya] Crane
4
4,787
May 18, 2013, 12:20am
by Patch
Announcement: To All New Members: V. 3
[ Pages: 1, 2, 3 ]
Sapphira Lily [Saph]
33
5,361
May 14, 2013, 6:34pm
by Sapphira Lily [Saph]
Announcement: Rules v.3 (as of 25 Nov 10) - Read Before Posting
Senec[aya] Crane
0
16,675
Nov 25, 2010, 12:22pm
by Senec[aya] Crane
How to Create an Acceptable Character
Sapphira Lily [Saph]
0
6,388
Jun 12, 2011, 8:51pm
by Sapphira Lily [Saph]
Bio Self-Check Guide
Senec[aya] Crane
0
2,548
Nov 24, 2010, 12:18pm
by Senec[aya] Crane
How to Create a Character [for Autoform]
Senec[aya] Crane
0
5,386
Mar 6, 2009, 12:53pm
by Senec[aya] Crane
Jake Highborn District 7
zorganorg
2
36
Yesterday at 6:22pm
by zorganorg
Cynthia District 9
firenze123
0
7
Yesterday at 5:58pm
by firenze123
Eugene Korse Peacekeeper WIP
Dreamer the Angry Sheep Thing
1
12
May 20, 2013, 9:57pm
by Dreamer the Angry Sheep Thing
HADES, WANDERER {WIP}
Potato
1
27
May 20, 2013, 2:58pm
by Potato
Jock Spaulding D4 (WIP)
Tom
0
8
May 19, 2013, 9:24pm
by Tom
Hollen Quincey, District Six [{wip}]
Matt
0
41
May 19, 2013, 3:47pm
by Matt
Neil Perrin D2 (WIP)
Tom
0
7
May 19, 2013, 1:19pm
by Tom
calypso leto {d4} wip
Zoë
1
58
May 19, 2013, 3:15am
by Zoë
Majoris Wieshart | District 7 | WIP |
majoris
0
11
May 18, 2013, 5:26pm
by majoris
Nadia Meri || D4 || W.I.P
lolitha
0
18
May 18, 2013, 10:16am
by lolitha
ZORA ELLIS // WIP - D11
Willow
1
38
May 17, 2013, 5:12pm
by Willow
Iris MayFlora[District 3]
skillfullsilence
1
35
May 15, 2013, 12:46am
by Sapphira Lily [Saph]
Kato District 4
johnhelgraf2
2
80
May 15, 2013, 12:43am
by Sapphira Lily [Saph]
Tyrone Hecklebridge District 10
turk
0
36
May 13, 2013, 1:14pm
by turk
Celeste Rodriguez - D1 (WIP)
Jess♥
1
41
May 13, 2013, 10:59am
by Jess♥
GRACE ALTON // WIP - D2
Willow
1
45
May 12, 2013, 6:24am
by Willow
Morphea Lynn, District 6 -WIP-
vicky
0
30
May 11, 2013, 10:01pm
by vicky
Bitterblue D1 WIP
Briar rose[Ani]
1
44
May 10, 2013, 6:29am
by Briar rose[Ani]
Ruth Sycamore // District Five [WIP]
Kaytorade
0
66
May 7, 2013, 8:58pm
by Kaytorade
Mackenzie Petron • D2 [wip]
Lenata
1
41
May 5, 2013, 2:49pm
by Lenata
| district one [wip]
Danny
0
55
May 5, 2013, 1:21pm
by Danny
Capri 'Crash Queen' Wynters{D3} WIP
VICTORY<3
1
38
May 4, 2013, 10:53pm
by VICTORY<3
Hazel Lloyd - District 9 - Complete
Hazel
2
46
May 4, 2013, 7:37pm
by Sapphira Lily [Saph]
Satchel Lewis, District One [WIP]
Fiery Temper
1
50
May 3, 2013, 8:04pm
by Fiery Temper
Dolli Tsongas, District 3 [WIP]
zorionak
0
51
May 2, 2013, 10:11pm
by zorionak
HARLEY BARKER | DISTRICT SEVEN | WIP
Daryn
1
87
Apr 29, 2013, 9:51pm
by Daryn
India Rose, Avox
Jess♥
1
60
Apr 29, 2013, 12:19pm
by Jess♥

| | |
| --- | --- |
| Page 1 of 2 » Jump to page Go | |