Post by Riot! Riot! Riot! [Ro] on Apr 12, 2011 17:00:26 GMT -5
Aaden Gorozine
[/center]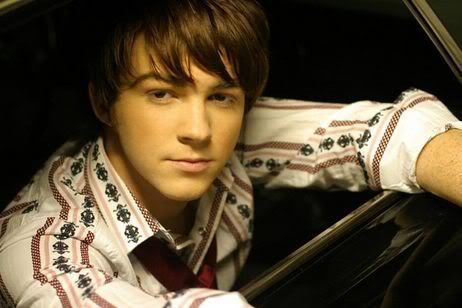 I see you've written down a lot of questions. Oh, c'mon, don't try and hide the clipboard now, I've already seen it…Fine, I'll stop arguing. Let's just get this over with, okay?…Here we go then. Shoot.
…
Name? Well, that's easy enough. I'm Aaden Gorozine.That's spelled A-A-D-E-N. No I after the first A. It's two As.
Age, now? I'm 17 years old, and my birthday is on June 2nd.
What, you need to know my gender? I'm a boy, if you haven't noticed. Need to check or are you good?
And district? District 9. Interesting, huh?
…
Well sorry that you don't appreciate my "attitude". Can we just move on…please?…Alright, cool. My appearance? Aren't you sitting here looking at me?…Oh, you want to know my interpretation on my appearance? This is just weird, but fine.
I'm tall. Simple as that. I'm about 5 feet and 9 inches. I'm pretty skinny. My legs, at least. My mom used to tease me, and say I had, "chicken legs." Sorry, mom, but I'm just naturally thin. My arms are like that too. My arms and legs are similar, both skinny, and both covered in a layering of dark hair that matches the hair on my head. I have some muscle on my arms and legs because I do sports. I don't have a six pack or anything, although I wish I did. My stomach has some fat, but not enough to make me have a muffin top or anything. Just enough for me to, you know, squish a little? Moving on! My hands and feet are quite small, but they're pretty callused. I've never not had any dirt underneath my fingernails. My feet are a bit gross too. I spend so much time running around and stuff, they're all callused. The soles are extremely hard, and I'm quite accustomed to warts there-you didn't have to know that, did you?
Anyway, moving onto my face. I quite like my face, if I may say so myself. It's round, right atop of my neck, which is a bit thick, with my Adam's apple, which is overly large-anyhow, let's stop talking about my neck. My face. Yes, my face. It's round, like I said. My lips are thin, and pink (no, I don't wear lipstick, so don't ask). My teeth are even, but I admit, I don't really have the best oral hygiene, so my teeth are yellowing, and I have a few cavities that hurt if I eat sweets. My nose is pointy, and a bit crooked from when I broke it as a kid. I don't like my eyes all that much. Oh fine, I don't like my face as much as I previously said, but whatever, that doesn't matter. My eyes are small, and kind of thin. They're brown, just brown. Not chocolate brown, not caramel brown, just brown. They usually have bags underneath them, although I'm not sure why. Close knit and right above my eyes are my eyebrows, which are a bit bushy. I don't have much forehead, and it's usually hidden underneath my hair.
My hair is a lighter brown than my eyes. Kind of like milk chocolate. See, I made a nice little simile. Go and celebrate. Anyway, my hair isn't too wild or unmanageable. Actually, it sticks close to my head, sweeping across my forehead one way, and kind of gives off the impression of helmet hair. I'm pretty prone to sunburn, and acne. Cystic acne to be exact, which really sucks. And you can't pop-never mind. Did I say anything about pimples? No. Can we move on now?
Alright, thanks…My personality?…I sighed because this is taking longer than I realized…Fine, I'll talk so we can hurry this up. My personality, right?…Yeah, alright.
So, my personality. I have a bit of an "attitude," as you've already pointed out. I'm impatient, I guess. I hate waiting, and I hate dealing with people. That kind of contributes to my, er, sarcastic-ness-I mean, sarcasm. I meant sarcasm. Sarcasm is like my second language. People just annoy me. If they're too slow, or anything, or if I say the wrong thing, sarcasm gets me out of the situation. I admit though, I go overboard sometimes, and I come off as rude…but, I can't help it. People can be less irritating, yes?
Anyway, I'm not that innocent though, either. I'm not afraid to admit it…I guess. In school, I have this sort of masculine, "bad boy," attitude. I talk back to the teacher, I don't do my homework, I hit on the girls, I take part in sports, but the truth is…it's a cover up…it's so my friends don't find out about my sexuality. I'm gay, and I've never come out to anyone before. Well, except you. You won't tell, right? Promise me you won't tell!
See, that's another one of my problems. I say way too much. Things just pop out of my mouth. Like what I just told you, that just popped out. I didn't mean to see it, but I dunno, maybe I'm glad I did, but that doesn't mean you go around telling people! I can usually cover up my mistakes with sarcasm, or making it a joke. But, of course, this doesn't work all the time.
Really, when I get home, that whole thing, the attitude, I mean, I had at school kinda sorta goes away…I guess. I love reading, and I really do my homework, but I just don't bring it in. I'm pretty smart, really. I'm just…insecure? There, you got me to say it. I'm insecure, and confused, and whatever. Really, I'm just like every other teenager. Let's go on.
this the last thing? My history? I hope so.
I was born on June 2nd. I had a pretty alright childhood. I liked my mother the best. She was always there for me. My father, well, he would go out in the morning, come back at night, and just go right to sleep. I hardly ever saw him. He stuck around for a while, then he left. I think that's what happens when people fall out of love. They had me at a young age, you know. It was short-lived, their love. I think it goes away with children, which makes me kind of sad. At the time, I was ten years old. You have to hand it to my mom, she really kept the two of us together. She's the one who taught me to hunt. She taught me how to respect animals. She told me they have feelings too, and to kill them, quickly, but, you know, if that doesn't work, just talk them to sleep. Know what I mean? When my dad left, she went on about her daily activities. She worked side jobs, brought home food, and made sure I never signed up for tessarae. I think because I'm all she has left. Her parents, see, they died when she was young, and she has no siblings. I'm what she has, and I know she loves me.
Anyway, my mom dated for a little while. However, her boyfriends didn't stick around for a while. They were gone, just like my father. Around the same time they began opening up the factories, and stopping us from hunting, she found Harold. Good timing, huh? He worked at a factory, and managed to get mom a good job too. I really liked him, and I still do. He calls my mom Debbie, which I find much softer than Deborah. And, he treats her right. Anyway, Harold has a son, James,, who's my age. When Harold and my mom got married, James and I had to share a room. At first you know, we were all awkward around each other, but slowly we became friends.
I guess my first realization was when I walked in on James getting dressed. We were both 15. For some reason, it made my heart skip a beat, but in a good way. And James, well, he didn't get angry or anything. He just let me look. A couple days later, James kissed me, and our relationship went off from there. Oh, c'mon, it's not incest. We're stepbrothers. We're not related by blood. So don't call it incest. It's just…it just happened okay?
We kept this a secret, and both went on acting straight. I guess because we're both afraid of what people will think. When we were 16, we…well, we did it, if you know what I mean. It felt right at the time, but soon after, I couldn't even look at him. James ignored me, and I ignored him. We moved apart. To this day, we hardly ever talk, except for a few words here and there. I, well, I've never had another relationship with a guy. I'd really like to, but, I'm still keeping all this quiet. In school, I just hang around my friends, I play sports, I make rude comments. It's all just a cover. They can't know. I'm afraid. I'm keeping this quiet until I'm ready. And you're not going to tell anyone, alright?
So, last question? Thank goodness.
…
What? A codeword? Ugh, fine.
Codeword: <img src="http://i41.tinypic.com/16h2ibt.png">
Text:D3BE36
Speaking:C96522[/blockquote][/color][/size]