Post by shrimp on Aug 15, 2019 20:11:43 GMT -5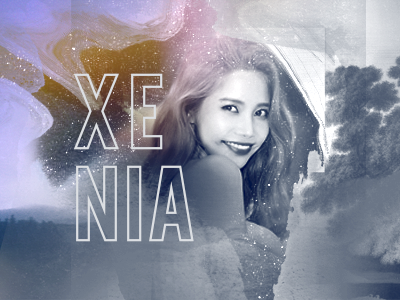 The bouquet lies limp on her desk like a pile of rotted meat: tepid and leaking, a sharp smell drifting through her nostrils.

For a long time she stares at it, a gauntlet dropped on the drawbridge. The room is silent, save for the faint ticking of cat eyes, shifting back and forth with a metronome's precision. Then, she scoffs, shoving the bouquet off the desk with gloved fingers.

Let Snow think what he wants. The games — their games — her games — sewn together with the richest of silk and the sharpest of metal, with the vibrato of light as it slashes against skin, was absolutely perfect. Their arena of endless possibility — it was never meant for those without wit, without wonder, without will.

If he asked her, point blank, if she would defend her top 8, Xenia Montague would stand tall and smile, her voice a falchion for her fallen.

It lands in a heap, stems astray on the carpet. They weep, and she does not return a sympathetic gaze, instead turning to the vast collage that spans across her office wall.

For years, the Capitol will be cheering about artifacts and relics, the most unhinged among them claiming that they pulled a ship from orbit and plagiarized a history. But what information breaks through the noise, the shards that Charlie's dusty museum impounds for the public, will never amount to Xenia's own — private — collection.

Scripts plaster themselves against each other like paper mache, paragraphs and diagrams merging into one silent scream. An email chain stretching a mile wide hangs loosely from the cork board, spiraling out onto the wooden floor.

Fabric scraps are piled on top of each other, eggshell and olive and ochre — a mossy drape, regal and soft, that Roisin Rivero wore for ten minutes or less.

A set of broken brass knuckles is suspended in resin, a beautiful little paperweight that refracts just the right amount of light.

And there are pictures: some inked onto canvas, some screengrabbed from feeds. They are ethereal, she thinks, haunting in their beauty.

Harper Levesque raises her shield against solemn statues, her angle off just enough that she misses a graceful hand, lying out of her periphery.

Oblivion Reigns whirls in the dark, her drapery a muted green in its digital rendering. Her face is aglow, angelic, an orb of light mere inches from her chest.

Red Stone reaches for Orion Starceest, their fingertips just brushing as the deep latches on. There is a wish in their eyes as large as the moon.

Nell Cyprus finishes a hit, smoke drifting as she turns the gun just so–

Xenia breathes deep, taking in her narrative, her twenty three souls that sang one last vivid sonata.

There is beauty in life,
in color,
in civilization.

But Kassandra Nerys was correct.

This preamble to her legacy is just the start. And on an impulse, a half-baked power fantasy, she turns back to that cesspool of roses, crouching down to pluck a single flower from the bunch.

It is strange in its banality: where other petals have disintegrated and blemished, this one looks near pristine. She grips it tightly, closes her eyes, inhales deeply.

She does not see the petals, slowly opening in a counter-clockwise motion.

She does not smell the perfume, old and withered, that had beckoned her to shiver.

She does not taste the victory that should have been hers.

She only hears the faint click of a button before she gasps, her hands moving — but not fast enough — to cover her face.

With a pop, the flower explodes. She is thrown against the wall with a dragon's roar. Her armory, her gallery, collapses around her from the shock.

After her coworkers rush into the room, after the ambulance is called, and when she finally has the strength to lift her head, she realizes she is crying. But, how strange.

Winedark tears were never her aesthetic.