Post by ems the t-rex on Sept 8, 2015 19:02:01 GMT -5
[googlefont="Jim Nightshade:400"]
Mayor Ethuil Aldalómë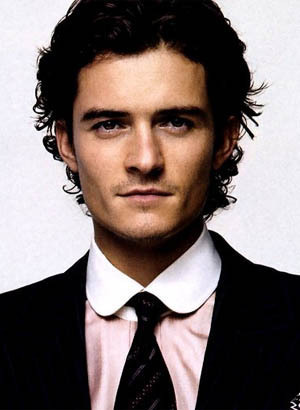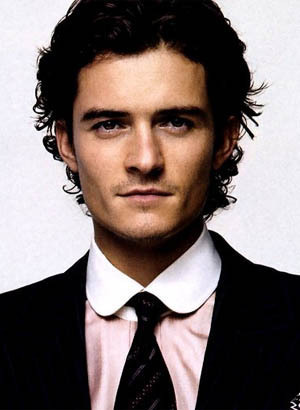 Thirty-six | Male | District Twelve
Life hasn't always been the way it is now. Growing up was horrible. Mother stayed at home raising the children while father worked endless hours in the mines. He was inspiring. Never once did he miss a day, and that always set deep within my mind. Perhaps missing a day was impossible, though, yet that didn't matter. Father was a working man, and it was my goal to become like him. To grow up and work for my family, but first I had to survive the reaping years. Those were rough. Each time a cannon sound my heart shattered inside my chest, and tears would flow freely down my face. To many it was silly to cry when someone died, but it touched me because what if that child was my own family? What if it was my brother? I couldn't imagine what it was like, and even to this day it's not something that flows through my mind. Right now, my only hope is my children live life to the fullest knowing that each day could potentially become their last.

So much has changed from the time I was born up until now. Mother would never let my hair become shaggy. Clean cut and crisp. That's how she liked it. I'll never forget the smile plastered against her face as she joked around with me. "You'll never find the girl of your dreams if you look unkept." Extreme sorrow flies throughout my entire body each time I think of those words. Each night I beg for one more hour with her. A chance to learn more. A chance to listen to her past and learn about my family. So many years I pushed it away. "History's dumb, ma, I don't need to learn about that stuff." Yet now it's all I want to know. Many books covered with dust reside in the corner of my room. All of them once belonging to her. Each of them filled with notes she scribbled inside of them throughout the years. I wish I would've spent more time with her. Respecting her. Learning from her. She helped me so much growing up.

I can honestly say if it wasn't for her, I wouldn't be half the man I am today.

Yet all I can do now is learn from the past and move forward.

One can't forget the past, and that's how I live my life. Learning from what I've done. Giving to those who are in need even if it means going to sleep with an empty stomach. It is impossible to look at someone and figure out what they are going through, yet the sadness looming inside their eyes always spoke louder than any words. Father never liked me giving my food away because it was for me, and nobody else should get it, but he never understood the meaning of it all. If I could save one person from dying of starvation, my entire life was complete. Even in the darkest hours someone somewhere is always worse off than I am unless, of course, my body is rotting below the surface. But my lungs expand. My heart pounds inside my chest. Helping them has become my life. People have given me so much, and all I want to do is give back to them. To show them how thankful I am for them even being in my life.

Every night when the sun falls across the horizon, and the moon rises high into the sky, I sit on the porch holding one of those history books in my hands reading about what life was like before I was even thought of. Maybe I could make a difference. Maybe I could change the way people live now, yet it all seems too far gone. The Capitol holds a tight grip on the districts, and it's our duty as citizens to give them the respect they deserve. Never once have I ever imagined myself stepping across the line into a path of chaos and destruction. Why would anyone rebel? Sure living in district twelve isn't the best life ever, but it's home. People live here. People work. Individually nothing can get done, however, if we work together, if we all become a team, so much more can become complete. Perhaps all I'm doing is living a dream. A dream trapped by reality. A dream that nobody cares about, but for the longest time it's one that I chased.

Mother would read out of these books to me. I can remember curling up in her arms while she rocked in a rocking chair. Each word delicately fell from her lips speaking life into my ears. Just hearing her voice was enough to make me fall asleep despite the horrible words spoken from the books. She talked about the hunger games a lot before I was even of reaping age, yet it was for a good cause because my older brother could have died in them. Thankfully a god above watched over us. Keeping my entire family safe from the games. I pray every night that my children are safe. I can't imagine the thought of them journeying throughout the arena. It has worked so far, and all I can do is hope that I'll never experience the loss of a child.

The way mother worried when I was old enough to enter the mines always rings through my mind, but working was another way of helping out. It wasn't ever much, but sometimes it gave us food to place on the table when nothing else worked. When father was sick and couldn't work, all I could do was work harder. Fighting to keep the family alive, but in the end it wasn't enough. He fell victim to whatever illness crept over top him. Mother's heart was broken, and mine was destroyed, but I wouldn't allow his loss to hold me back. I had to remain strong. All I needed was a smile on my face to show the world that I was alright despite the feeling of complete helplessness lingering inside my veins. But a smile made it better. People kept their distance, and only when I needed them would they be around. A plate of food. Some soggy mint leaves. Anything they needed I handed to them. And for the first time in my entire life, I had accepted something from them.

My family is my life. My wonderful wife and three lovely children. I honestly consider myself blessed to have them. When I look at my daughter, Arbrette, and my sons, Aarin, and Crane, I see myself in them. Dark hair, olive skin, yet when I look into their eyes, I see my precious wife, Fleur. I was sixteen when I first met her, and from that moment it was love at first sight. I'll never forget the way it made me feel when I laid eyes on her. The way my stomach twisted into knots, and the way my words failed to fall from my lips. It was almost like I had made a complete fool of myself, yet she understood and laughed like it was nothing. I wasn't much of a man then. For some reason she stayed by my side, and I love her for it. I love her more than anyone could ever imagine. I always hold my family close because I never know when I won't have them anymore.

A lot has changed from the time I was a teenager into my early twenties. My face is cleaner. For many years a beard fell from my chin. It didn't matter what I looked like, at least to me, because I had found the girl of my dreams, but also because of my endless work in the mines. Coal dust caked against my face turning it black. Nails were cracked with a layer of dirt plastered against them. No matter how hard I scrubbed myself the coal dust never went away. My face was a horrible white in color because I was either always underground or indoors taking care of the house. Cleaning it. Cooking. Do every single thing possible to make sure that my family was kept together. Even after I had married Fleur, I spent a lot of time away from home working in the mines trying to keep money coming in, but it was never enough.

It all has changed now.

My face is clean. My dark hair is no longer neatly cut like my mother wanted. No, I've let it grow out some. My brown eyes are no longer downcast. No longer filled with the pain and sorrow that has come from growing up poor, but it's still there lingering inside my veins as I watch those in the district go without. My ribs are no longer noticeable because of the weight I've been able to put on. It all seems strange because that was the normal I was used to. My family doesn't go hungry, and my children don't understand what it's like living a poor life, and I'm glad they don't remember it. I'm grateful they don't have to go through the nights listening to their stomachs beg for a bite to eat like I had done many times. Yet I still have nights of going without because if I see someone in need, I take them a plate of food. It destroys me seeing people in need, and all I want to do is help them. I want them to know that I do care about them. It's not about becoming a hero. If I could go around living in the shadows helping those in need without anyone else knowing, it would turn my life around completely, but it seems impossible to go unnoticed.

Truthfully, I want to sneak away from the spotlight for days upon days. I want to relax in the corner of my home away from the rest of the world. Standing in the spotlight was never something I enjoyed, and with crime rates shooting through the roof, I do what I can to make the citizens feel wanted because I hate seeing them getting in trouble. Scavenging throughout the night stealing a piece of food because they're starving. Usually that's all it is. A hungry person. I try to make it known that they can come to me, and I'll give them a plate of food even if it means me going hungry. I've been on the brink of starvation. I know what it's like digging through garbage at night praying for a decent piece of food, but I can't take away the food from my wife and kids. They come first in my life. Abby, the eldest, has no ide what I went through growing up, and honestly, I don't want her, or any of my children to ever go hungry or without. Yet they can't always get what they desire.

But perhaps it's best if they know.

Sometimes I want to return to the mines to help out. It gave me something to do. It kept me out of trouble, and it allowed me to see the world through the eyes of my father. I always admired his hard work, and seeing what he had done when he left each morning was more than enough for me. I want to be that father to my children, and that husband to my wife. I want to be a hard worker. Someone they look up to. Someone they know cares about them even if the rest of the world doesn't. I don't want them to feel worried in a lost world, but at least we're alive. Yet at the same working in the mines made life a challenge. Many muscles were strained in my back making it impossible to sit or stand for long periods of times, but I wouldn't change anything. Pain surrounds me. It fills me to the brim, but I can't let it hold me down.

I tell them stories every chance I get. I want them to know the history of the world, and the history of our family. I pass down stories that mother told me when she rocked me to sleep each night. Those stories have become more than a dream now. They mean so much more than that. It helps me to remain a calm demeanor, yet I've become a master at throwing on a mask. Remaining professional has become important despite watching citizens die day after day year after year. Watching children die in the games shatters my heart, and only when I'm locked away in my room away from the rest of the world do I allow myself to shed a tear as I imagine the faces of my children running through my mind. All three of them are of reaping age. All three of them could become victim to the games, yet I can't focus on it. I can't think about it because the families of the fallen need to know that I am there for them. I'm a shoulder for them to cry on. An ear when they need to speak. I want to be there for them.

It's funny. Standing before crowds addressing them year after year when public speaking has never been one of my strong points. It terrifies me beyond belief when I'm standing on a stage talking. Yet I mask my emotions. Locking them away because nobody needs to see how I truly feel. It's something I've become good at. Something that I have learned over the years, but it has never made it any easier, but I go out and do what I can because I have a job to do. A duty to uphold, and that's my goal.

To serve the Capitol. To protect my family. To protect the citizens of district twelve.
ooc notes goes here