Post by sock king kasamatsu on Feb 10, 2012 22:24:28 GMT -5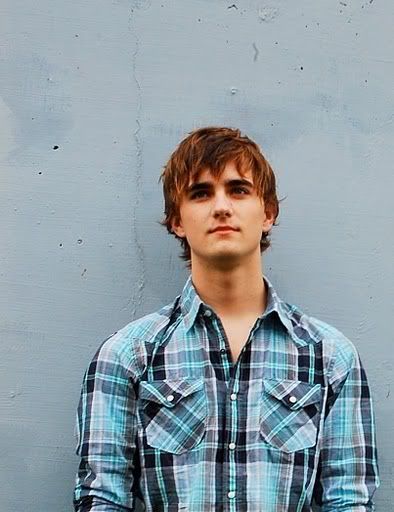 C H A R L I E O R Ü L T W O L V E R H A M P T O N
Age 17
Gender Male
District Capitol
Status Runaway
"So how about it? Are you scared?"
[/i][/size][/font]
I'm not anything to rant and rave over, if I do say so myself. My height is six feet even and I weigh about 176 pounds. I haven't weighed myself lately, but that's my guess. So I'm not underweight, nor do I look it. Being brought up in the Capitol, I've never gone without a meal, even when I left home. Unlike the poor District citizens, I have the muscles of a Career and it shows. I love to run, so that's why I figure I'm always in good shape – certainly not fighting-wise, but when am I ever going to need to fight? Anyway, my hair is shades of dark amber, though the darker parts are underneath and the lighter parts are on top. I tend to keep the length so that it comes down just slightly over my eyebrows, but never long enough to cover my eyes. And if I'm out in the sun a lot, my hair becomes more of the light brown. I also keep it long so that the ugly scars on the top of my head from a "surgery" don't show. That's quite painful to remember. My eyes are a light gray-blue, outlined with a ring of black on the outside of the iris; they've always got a light in them so that they never look dull, and trust me, gray-blue can be an ugly color when it's dull. The face as a whole is kinda small, with thin lips, a small mouth, though I consider the cheekbones to be high. The bridge of my nose is a bit curved, but to see the full effect you have to see my face straight-on. I had gotten into a fight when I was smaller and the guy broke my nose, though it never set right, so now it's crooked. Luckily it's not as bad as it could be, but it's still quite noticeable.
My arms and legs, like any Career, are corded with muscle and bear scars. Most of my scars are from being careless with sharp objects, and I'll admit that I'm quite clumsy. My hands and forearms have scattered white burn scars from where I was burned when some idiot decided to be mean and forcibly shove my arms into a fire, and they become more and more obvious the tanner I get. Because I'm outside a lot, my skin usually holds a good tan, so the burns stick out like a sore thumb, like my crooked nose. But it's alright; I don't mind them. The nose, yeah, it embarrasses me sometimes, but I usually forget about it. My chest and stomach are just as fine and dandy as my arms, but my abs aren't very well defined. Oh, they're there, just not rock-hard and outlined with a deep rut, so they're not eye candy like some other guys, but what does that matter?
"Terrified... mortified...
[/size][/color][/font]
Many people say I'm crazy, but I'm not. Even my parents think something's wrong with me. They tell me that I'm hallucinating and seeing people, but they're lying. Everything I see is real – I hear them, feel them, and see them. How can my "hallucinations" not be real then? When I was little, my mother would tell me that my best friend wasn't real. Such bull hockey. I played with him every day and he was the best friend to me. But whenever I would ask my mother if he could come over to our house, she always told me that he didn't exist. She's not the first one to say that. My dad, siblings, and people at school all soon caught on to my "imaginary fabrications," and they teased me. Because of this, I am not a fighter; there's no way I could have taken on all of them at once, so I now always shrink back from people who insult me or poke fun at me. They're all just stupid anyway. I know what's real, I've always known. It's everyone else that's crazy. I'm perfectly sane and my friends are real. Another reason they think I'm crazy is that I sometimes have involuntary jerks, mostly with my head and neck, and they happen more when I'm stressed. I'll get more into that later.
Since I'm not a fighter, I always run away from fights, and I love running. I can run forever and a day – well, not really, but you get the point. It makes me feel better. After a long day of people calling you crazy and stressing you out, what's better than going for a run and leaving everything behind? My friends like to go with me, too. I'll run with them and talk to them all the way. I have pretty good endurance because I'm out jogging so constantly, so I can go for miles. On average I go for three miles, but if I'm really pissed off, I add on an extra two or three miles just to blow off steam. I create my own paths too, and that's pretty fun. I enjoy looking at maps and drawing patterns, figuring out which way would get me the most mileage while making a complete circle and ending back up where I started.
My biggest fears are thunderstorms and chairs with arm rests. The thunderstorm fear mostly pertains to lightning since my mother, desperate to help me, was scammed into giving me electroconvulsive therapy. Ever since then, lightning has terrified me. I know that the natural electricity has nothing to do with anything medical, but it just gives me a terrifying feeling and I get flashbacks and it's not pretty. When storms happen, I usually hide under a table or under a bed, somewhere small that I feel can protect me from the lightning. During school, people would make fun of me for crawling under tables, but I can't help it. It's like a natural instinct to hide from it and keep my eyes covered so I don't see it. And chairs… another reason I love to run. Ever since the electroconvulsive therapy and the scammed surgery, I'm too scared to sit in a chair. They had me tied down, and so I can't sit down in any chair without the constant nagging paranoia that someone's going to strap me down to it. Yet another reason for other school peers to poke fun at me, and at which point I dropped out of school.
But aside from all my fears and hindrances, I try to be a good person to everyone, but I can have a fairly short fuse, especially when someone's picking on someone else for whatever reason. I'm not afraid to attempt to stand up for someone else, but if they give me stern resistance, I'll back down. Runner, not fighter, remember? But my "imaginary friends" always stick up for people; not so imaginary now, eh? Told you. My friends are always there for me, so I try to be there for them, but it doesn't always work out that well.
I don't very much like the Capitol. I mean, have you
seen
these people? Embedded jewels, crazy hairstyles, nails like claws and faces mutilated to look like something else. How can these people stand themselves? I don't partake in any of this... this... colorful barbaric stuff. And the Games, my goodness, I can't stand that. Why the hell does President Snow do this? I know for a fact that I wouldn't like to be forced to fight to the death, so I resent the Capitol. I resent President Snow, my own birth place, and the poverty I'm always seeing on the television when the Reapings are taking place. And this is all for my
amusement?
No. Just no. It is awfully inhuman and I do not support any of it at all. I'd much rather live with the "poor, dirty, rotten" District people than with these colorful walking pieces of rotten candy. That's also why I don't change my appearance at all. I'm not like them and I want to be different from them.
... petrified... stupified...
[/size][/i][/font]
I was born seventh out of the eleven children of Delilah and James Wolverhampton. I got along great with my siblings; we would always play around, wrestle, go explore the streets, pretend to have adventures, and great things like that. We lived in the slum of the city – though "slum" doesn't justify the neighborhood; it was just the lesser rich of the Capitol – right next to the forest, on the outskirt of the city. I lived there my whole life, and when I was about four was when the "delusions" started.
I had a friend named Tom. He went to another school, though, and would frequently come over to my school, peer through the window and play silent games with me from the outside, and distract me from those boring classes they teach to little kids. The teacher must have thought something was up because I would play with Tom during recess, so she probably told my mom that I was talking to people that "weren't there." Of course Tom was there! We wrestled, we built dirt castles, we played on the playground together; how was he not real? Eventually it got to the point that my teacher was really concerned and the other students were making fun of me because of Tom, so my parents had a meeting with her. I was waiting out in the hall on a chair, swinging my legs and playing a sort of peek-a-boo game with Tom, who was hiding behind the corner of a nearby wall. My teacher probably made up a story because when my parents came back out of the room, my mother – who was pregnant at the time – had a really sad look on her face, but my dad just looked confused.
Things just got worse from there. Tom had to leave because he was moving, and shortly after I met a girl named Abby. She lived in the woods at her parents' cabin, and we often played in the woods together. My siblings had started looking at me weird by then, so I chose to stay away from them. My mother was hell-bent that something was wrong with me. Once I tried to confront her about it and brought Abby along with me, but when my mom told me that Abby wasn't real, I cried. Could you imagine trying to show your own mother your best friend and then she says that your friend
isn't even real?
I promise you that it's the most frustrating feeling in the world. No one believed me but my dad. I don't know what he thought about it all, but he always believed me. Mom got mad at him once for it, but he said that if no one ever believed anything she said, would she go crazy? So I guess that toned Mom down a bit, but it didn't stop her.
When I was about eleven, my mom couldn't take it anymore. Abby and I had been friends for years now, and even Tom came back to visit every once in a while. Mom took me to some scary looking guy in the shady part of town, telling me that this guy would fix me, but I didn't need fixing. I was perfectly alright. I told her that I didn't want to go with the man when he said to follow him, but my mother grabbed my wrist and dragged me along, fighting and screaming and crying, over to a room that had a bed with belts attached to it. Together they hoisted me up and strapped me down, keeping me from escaping, and put some sticky pads on my head and chest. I begged and pleaded with my mother to get me out of there, and even Abby and Tom were there in the corner, huddling together and looking terrified. I cried for them to help me, but when they didn't, I turned to my mother, who had tears in her eyes. "I'm so sorry, Charlie," she had said, "I'm just doing everything I can to help you." Then came a needle and my whole body felt numb, and time melted together. I don't know how long it took, but at some point I felt myself jerking against the restraints uncontrollably for a while, and then stillness.
I don't know what Mom was trying to accomplish, but she succeeded in scaring the hell out of me. We returned to the guy for nearly five more times, and each time I was dragged kicking and screaming onto the bed, numbed, shook like crazy, and then a horrible feeling when I came to. Abby and Tom were scared for me – they said they'd wait at Abby's house while I was taken to the scary man's place, so each time they left me to fend for myself, but I don't blame them. That guy had some dark aura about him that made you want to run the opposite way as fast as you could. And when the shaking didn't work, the man referred us to his friend: a surgeon who dealt with "special cases" like me. We should have known at that point that this man was scamming us, charging ridiculous prices for something that didn't even work, and now referring us to his friend who was also in the conning business with him. We should've known better, but my mother was so desperate that she took me the very next day to see the man. This man was even scarier and once again I was dragged against my will, but this time I was strapped onto a wooden chair. He shaved my head, stuck a needle into my head, and then that went numb. I heard crazy drilling sounds and felt blood running down the sides of my face, which, being only eleven years old, traumatized me. The guy inserted something into my brain, that much I know, but what it does, I have no idea. My mother couldn't bear to watch whatever was happening, and she was crying, so she just hung out in the corner. I was so wore out from crying by the time the guy was done that I just wanted to sleep. Eventually I did pass out, because the next thing I knew, I was in my own bed with a bowl of warm chicken noodle soup on the night stand beside me. Figuring this had all been a dream, I reached up to rub my face and realized that I didn't feel any hair. Quickly running a hand over my head, I winced when my fingers hit two parallel rows of stitches, and then five or six little tiny spots around the circumference of my head. Needless to say, I cried and was horrified, so I hid under the blankets for the rest of the day.
The weeks passed and I returned to school. My hair started growing back, but it was taking forever. Abby and Tom soon came back and didn't make fun of my shaved head, so I felt a little bit more confident. The school was hosting an end-of-the-year bonfire, so of course I went with my two best friends. I deserved to go just as much as anyone else. When I got there, the teachers were all nice to me, but the students threw taunting glares and insults toward me, but I let them roll off me like water rolls off a goose's feather. The night went well up until after dinner, Abby and Tom having gone off to get something to drink, when the biggest guy in the school came up to me with his buddies and decided to have a bit of fun. They ganged up on me, beating me with their feet and breaking my nose with their fists. Crying and blinded by pain, I couldn't put up a fight when they moved me beside the fire, lying on my stomach with my head by the flames, and stuck my arms in the blazing red element, standing on my upper arms so I couldn't move my arms to safety.
My screams were what alerted the teachers, who came running and saved me. The burns took forever to heal and the pain was excruciating. My mother decided to homeschool me from then on, but I couldn't focus. I began this… this twitchy thing. My head and neck would randomly twitch like I was trying to do a double take but my head wasn't twisting all the way around. My poor mother thought she had done something wrong and often I would pass her bedroom and hear her crying, talking to my dad about how she's failed me. Dad always said the same thing: "It's not your fault. It's no one's fault. Don't be mad at yourself." And that was that.
My poor parents. I stayed with my family until I turned seventeen, still no better than I was before the scammed surgery and shocking, and then I left. I couldn't bear to see my mother look at me with pain-filled eyes anymore, and though it was a lovely thing to see my older siblings go off, get married, and start their own family, I didn't want to be known as the "crazy uncle." I didn't want anyone else to deal with that, so I did what I do best and ran. Ran and ran and ran until I came across a warehouse, where I met a whole group of kids who, though they don't have the same issues as me, had problems of their own that drove them to running away, just like me. So I stayed, and to this day I'm still there. They accept me for who I am, craziness and all, and for that I'll never abandon them.
... by you."
88bbcc - actions
ddeeee - speaking
997766 - imaginary person speaking
Quote from A Beautiful Mind <3
odair
[/center][/size]