Post by D7F Hellemine Cauchemar [kay] on Oct 13, 2013 21:52:59 GMT -5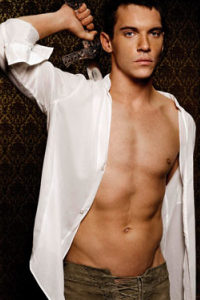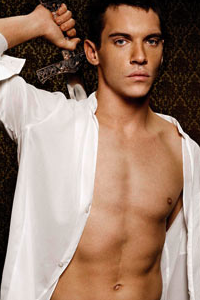 for what it's worth, I have a slow disease that sucked me dry... I always aim to please
but I nearly died
Mace hadn't slept, but then, sleep was the luxury of the innocent. He had no one to hold in the middle of the night, just clean pillows (courtesy of Reggie) and a house that smelled of the previous evening's dinner (courtesy of Sew). Instead of spending the hours preparing himself, he drifted, staring out the window at the moonless night. It was a comfort, to have it so dark that even the stars were little more than suggestions of light. No faces would light up the sky, no cannons would signal death after death.

And still he saw her face, outlined by the winking stars.

Mace grumbled, cursing Alexander as he dragged himself from the sheets in the pre-dawn glow. Regalia had left him his reaping outfit, so after a quick shower and shave, he found himself with nothing at all to do but fret. His shirt itched. She had used too much starch. The jeans fit well though, and he was impressed by the size and sheen of the belt buckle. He looked like a cowboy because that's how the President wanted him to look, but he also looked like himself. A farm boy, who'd lost his way in the Capitol.

He stumbled into breakfast, bleary eyed and dead silent, despite Regalia's twittering. He said nothing about her outfit, although it was clearly new, and lifted his gaze to Sewanee for help now and again. He'd made a promise to himself, and he wasn't going to break it before even stepping on the stage. So, he endured Reggie's undercooked eggs and shrill gossip mill until it was time to go. And then he trailed behind her, keeping his steps with Sew, trying to make the point that his company was preferable. If Regalia noticed, it got lost somewhere between a story about her sisters and speculation on the Mayor's dating life. He felt no regret whatsoever about leaving her in the girls' pen, but found himself lead-footed when it came to dropping off Sew. He tucked his hands in his jeans' pockets, rocked forward a moment. "You're perfectly safe this Quell, you know?" Mace said, reassuring himself. It was the only Games he could offer any protection, even to those he cared the most about. "I'll be back in a few weeks,
[/color]" he added, just before turning down the aisle. He would miss Sew, miss the routine of being home, even if that home still didn't quite feel like it belonged to him. But in a few weeks he would return, with Julian, and with any luck, someone else in tow.
And that's how he walked down the aisle between the pens. Not with his usual sulking, but erect, one hand swinging at his side, eyes scanning the crowds. They were grey, lifeless as ever, but there was an intensity to his walk, a focus that he had lacked in years past. He slowed as he passed the younger pens. Mace nodded at those he recognized, including his northern community home brothers and sisters.
He even managed a grim smile, and then took his lonely spot on the stage, next to the Mayor. He flipped his cuffs back, settling in, spine straight instead of slouched. It felt wrong, the proper posture, the ghost of an emotion on his face. How Topaz had managed it all these years escaped him. But he was determined to keep his promise, determined to learn. "
Marlboro,
" he said finally, by way of greeting. And then, just under his breath. "
We have to got to stop meeting like this.
"
The joke pulled at the corners of his mouth even as the escort began speaking. Mace shifted and fidgeted, trying to find comfort in the rigid, formal posture. He finally brought his hands together in his lap, holding them loosely as the names were announced.
Names who would be attached to children. Names for whom he was now responsible. There's the boy, with too wide eyes and a gentle stomach, and a girl with heavy pockets and her lips pressed tightly together. Mace twisted, glaring daggers at Olive as the boy was dragged into the Justice Building, the girl not far behind. He stood when told, and followed after Marlboro. Just as the doors to the Justice Building closed, Mace spared a glance back. No -statt blood would stain the arena this year, and none of Sewanee Clark's either. Good things sometimes came in the form of tween sacrifices.
The moment the doors closed, Mace rounded on Olive. "
The Mayor and I will see that Mantel and Saffron make it to the train.
"
That's my responsibility, Mace. And unlike some people, I take pride in my job.
"
It's no longer your job. It's ours. Them kids deserve to have someone better than you bringing 'em to that train. Don't push me. Not today. I've already thought of too many ways to thank the sadist who thought of this Quell bullshit twist. A few need testin'.
"
The color drained from Olive's face as she excused herself. Mace let out a deep breath, rubbed his cheeks with his knuckles to get some color and heat into his body. And then he turned to Marlboro, a look of chagrin etched onto his face. "
I promised myself I was going to be a good mentor this year. The best. The sort that could win an award, if there were even an award for something so terrible. Just that Olive brings out the worst in me. But you and I, we gotta show these kids there's something worth living for. You know?
"
The last of the visitors shuffled past, and Mace drew himself up. "
We gotta convince 'em to come back to Ten. You up for it?
" And without waiting for an answer, Mace knocked on the doors, side by side, to the rooms that held Mantel and Saffron.[/size][/blockquote][/justify]
banner credit:
jurate
lyrics:placebo for what it's worth