Post by d2b siberite obsidian [kap] on Jun 25, 2018 7:56:13 GMT -5
Randy Ely-Nevis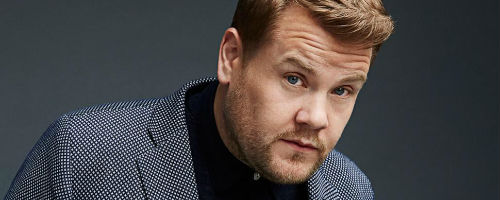 "Are we the hunters or are we the prey?"
Ever since the day that I ran off into the woods to save myself, as well as my family and their reputation, I've missed them. Each and every moment that passes by without them in my presence causes me to ache with a feeling of guilt for ever having left them. Perhaps I should have just let myself get punished for the crime that I never committed, simply so that I wouldn't have to live with the guilt of leaving my loved ones of the constant worry that something bad had happened to them. Luckily, however, these past few years, I'd had someone from back home in District Nine who wanders into the woods on occasion keeping up with my family and updating me where they can.
The reaping for the Seventy-Ninth Annual Hunger Games just passed a couple of weeks ago, and I was informed that Jeune, my daughter, was completely safe. It was a relief to hear this news, but not as relieving to hear that the Games continued to occur every year with no one fighting back to stop them. The tributes this year had names that I didn't recognize, the female tribute being Petunia Hudson and the male tribute possessing the name of Kristian Ognyanov. I felt bad for their families, or whomever may be caring for them, but at the same time, I was glad that I didn't have to worry about knowing who they were.
My make-shift spear gripped tightly in the grasp of my right hand was positioned in such a way that I'd be ready to attack if I needed to while I heard footsteps coming my way, inching closer and closer. I would be ready to attack whomever it was that was approaching me, if need be. Luckily, when I saw who it was, I lowered my spear. It was simply the man from back home in District Nine who often updated me on my family's life and well-being. I was concerned, however, as to why he'd arrived when I already knew that Jeune was safe from the reaping. Had something else happened that I needed to be aware of?
"What happened? Why are you here?"
I asked him with a slight hint of panic to my voice. He shook his head 'no' and insisted that it was nothing for me to worry about. It was a different sort-of news that usual, and that I need not be concerned. This caused a sense of relief for me, and I lowered my spear to my side, rather than allowing it to remain in my attack-ready position.
The news he gave me was that District Nine's tributes were still safe, and that my family was as well. The girl from Eleven had been the only death in the Games so far. I wasn't sure why, but he had felt the need to update me with such news. Perhaps he just felt the need to keep me in the loop with things, so that I wasn't a complete outsider from what went on in Panem for those who didn't wander the woods.
Maybe it was a good thing for me to hear the news of what went on on each day of the Games, after all. I thanked him for sharing the news with me, and he told me that he would be updating me again soon. Nodding in response, I then allowed the man to walk off once more, and rose my spear back to its ready position, just in case something or someone a bit more threatening decided to make an appearance.
595 words
ψ