Post by D9F River Styx [Kaplan] on Jul 17, 2019 11:56:42 GMT -5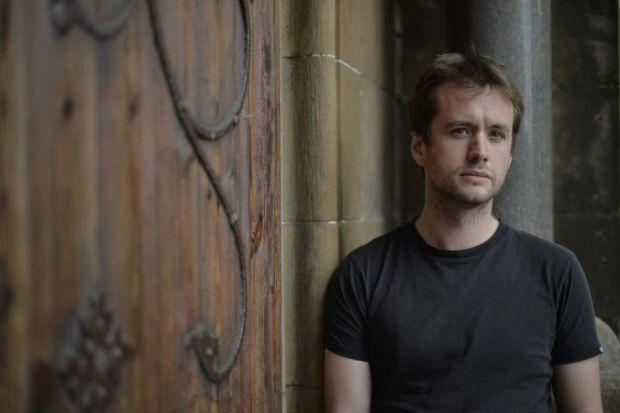 Rinji Fern
Rinji was growing tired of being around the same people all day, every day. There was nothing new going on in his life, and he was starting to become rather bored. It was about time that the young man bring some excitement to himself, or bring himself to the excitement- whichever it turned out to be in the end. It was the weekend, and therefore the perfect time to find somewhere to go and meet people. He just had to find where exactly the right place to go would end up being.


---


It didn't take long for Rinji to hear word of a party a few streets over from him that Saturday night. It also didn't take long for Rinji to decide that that would be exactly where he would be going to add some excitement to his life, at least for the night, even if it didn't last into the future. Meeting people was always a plus, in Rinji's opinion, as he was very social. That is, as long as the people liked him. There were often mixed opinions from people on Rinji's presence.

When he arrived at the party, he was dressed rather casually, in a t-shirt and shorts, but he still looked good, his hair styled just right. He smelled good, too, having used the cologne he'd bought with the money he'd obtained earlier in the week. Rinji was a thief, so he'd stolen things to get that money, but it didn't matter to him. In his eyes, he'd earned that money fair and square. Maybe he'd even be able to earn some that night at the party if he didn't find enough excitement just socializing with people in a 'normal' way. What exactly was considered normal, though?


---


The young man had grabbed a beer almost as soon as he arrived at the party. Drinking it as he socialized, he didn't plan to drink much tonight. He still wanted his senses to be decently close to normal so that he actually remembered everything that happened and didn't make any stupid decisions. He didn't want a repeat of the last party he'd gone to a couple of months ago where, instead of being the one to end up with someone else's wallet by the end of the night, his was missing, and he couldn't remember most of what had happened because he'd drank so much.

Rinji wandered about the party for a while, talking to the people he encountered. He laughed with people and danced with people, and eventually, he came across someone that he definitely knew that he wanted to talk to. Now, Rinji had always been quite the flirt. He knew a good-looking person when he saw one, and this young man that he saw was quite handsome in his opinion. Actually, he was more than just handsome. He was stunning. Deciding to approach him, he held out his hand that didn't have the beer in it and flashed a confident smile in the guy's direction.

"I'm Rinji," he said, introducing himself. "You're quite the treat for the eyes. What would your name be?" He tried his best to deliver a compliment without seeming too awkward, but Rinji had always been straightforward. He wanted this guy to know how good-looking he thought he was, and this was his way of doing things.