Post by zori on Jun 25, 2020 0:14:44 GMT -5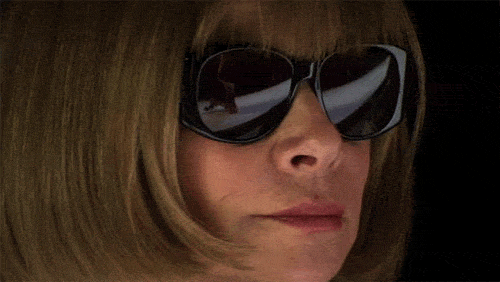 There was a place just outside the city circle that served the best slices of tiramisu. Nice white china with blue floral patterns on the plates and tea cups, silver forks and spoons, fresh cloth napkins – all of it laid out on little tables for no more than two in the center of a circular rotunda with a dome painted in gold leaf above. Columns lined the rotunda and there was never more than a single waiter out to take an order, the sort of spot that only took reservations but didn't truly, your last name would get you in the doorway and the rest was up to who you knew, and who they thought you did.

I liked to have lunches here when I'd made up my mind about someone. You know, a good get together to tell someone exactly what they needed to hear had to have the right lighting, and accompanying desserts to sooth any discomfort they might've felt afterward (or perhaps celebrate, sweets helped with that, too). There'd been the lunch I'd had with my father when I'd told him his treason against Snow was too blatant to be ignored. He'd gone white in the face and looked at me like any pathetic man, big eyes, empty head. Pathetic. He'd dragged his spoon across the plates in silence the whole rest of the meal and thrown his napkin down on the table as though he could've been disgusted at the crème brulee they'd prepared.

The Varda Gala had helped to awaken a second prong to my plan. An interview with Sardonyx helped to draw out whispers as to remind the rest of the capitol of who I was, but I'd need more than facetime across the television screen to get the goldfish brained people of the capitol talking about me. No, I needed to take advantage of all the resources at my disposal to truly get their attention.

They were easily drawn to bright lights, juicy gossip, and of course, names. Being with those that were famous if for no other reason than existing gave them all such great pleasure I think getting to spend more than a minute with president Snow made most ready to vibrate themselves out of existence. Truly shameful to think these people were so vapid and insecure that a picture with him, or anyone that held power was all it took to give them pleasure. They had so little else in their lives, other than the constant need of gratification, truly.

Snow was dead, and that was good, but it left a veritable dearth of options of those that could elicit such excitement. The presidential vacancy seemed entirely off of the commoner's radar, which was to be expected. So long as the booze kept flowing and the parties kept on, they'd never question how all of these was truly run. It was such a shame that I had to claw for their adulation to have a chance at the brass ring.

I'd sent a letter – dictated to an avox with impeccable calligraphy – to invite her to join me for afternoon tea.

Dear Ms. Persimmon,

Your presence is requested at the Lyceum with the Hon. Secretary Olivia Montferrat tomorrow afternoon to discuss urgent matters related to district eleven. She will expect you at 2:15pm. Do not be late.



From the Office of the Secretary of Commerce, Labor, Weights & Measures

Olivia Montferrat


I'd sealed the envelope in red wax with the capitol seal.

She'd passed right in front of me during the Gala, and to her credit, she'd put herself in my crosshairs. Bold. She'd always been one of the bolder victors, hadn't she? That would prove itself useful.

I sipped at my hibiscus tea and watched a waiter put down a tray of lemon and raspberry macaroons for the table.

I didn't turn my head at the sound of someone clapping across the marble floors. No, a capitolite did not rise for a districter, much less greet her before she was given permission. Instead, I waited for her to take a seat, hands folded in my lap in front of me.